Graphic Design Services
Offering SME's throughout the UK multi award winning, marketing services, including Graphic Design.
Good graphic design and branding with a well designed logo, corporate colours and style and a catchy slogan, helps to create memorable brands.  Covering Ayrshire, Glasgow, Edinburgh, Scotland England, London and the wider UK.
Graphic Design for  marketing collateral for both online and offline;
Logos,  Slogans, Websites, Branding, Brand Guidelines, Brand Refresh,Website Design & Development, Ad Creatives (Both Online & Offline) and Printing services. Print for Brochures, Flyers and Business Cards.
Please find below a selection of our graphic designs and creatives for various types of marketing.
Here's an example of a project from concept to completion –  Stairhill Architecture Ltd,  Ayrshire;
STEP 1 – Once commissioned, Corrie D Marketing's Graphic Designer creates four Logo Concepts for you to choose from .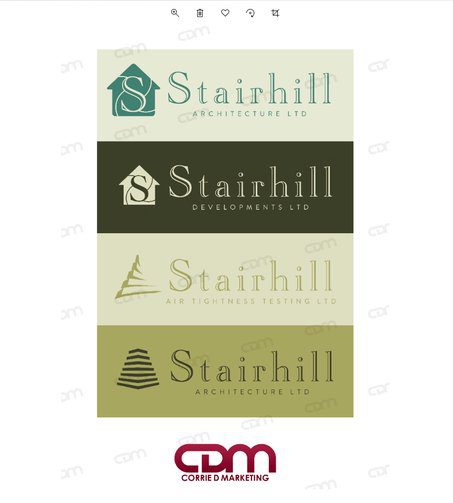 STEP 2 – Once the client decided on the final logo design. We required client approval on the three colours to represent the colour codeing  for the three sides of the business. To allow the new website to be colour co-ordinated, as the website was a 3 In 1 website, as follows;
1 Stairhill Achitectural Services
2. Stairhill Developments
3. Stairhill Air Tightness Testing
Colour Selection For Logo Design 
Graphic Design From Concept To Completion!
If you're looking for help with a new logo, brand refresh, new website or online ad campaigns contact Corrie-Dee Whaite on Tel 01294 559480 or Mob 07411 170758 or to complete our contact form CLICK HERE 
The Roofstore Logo Option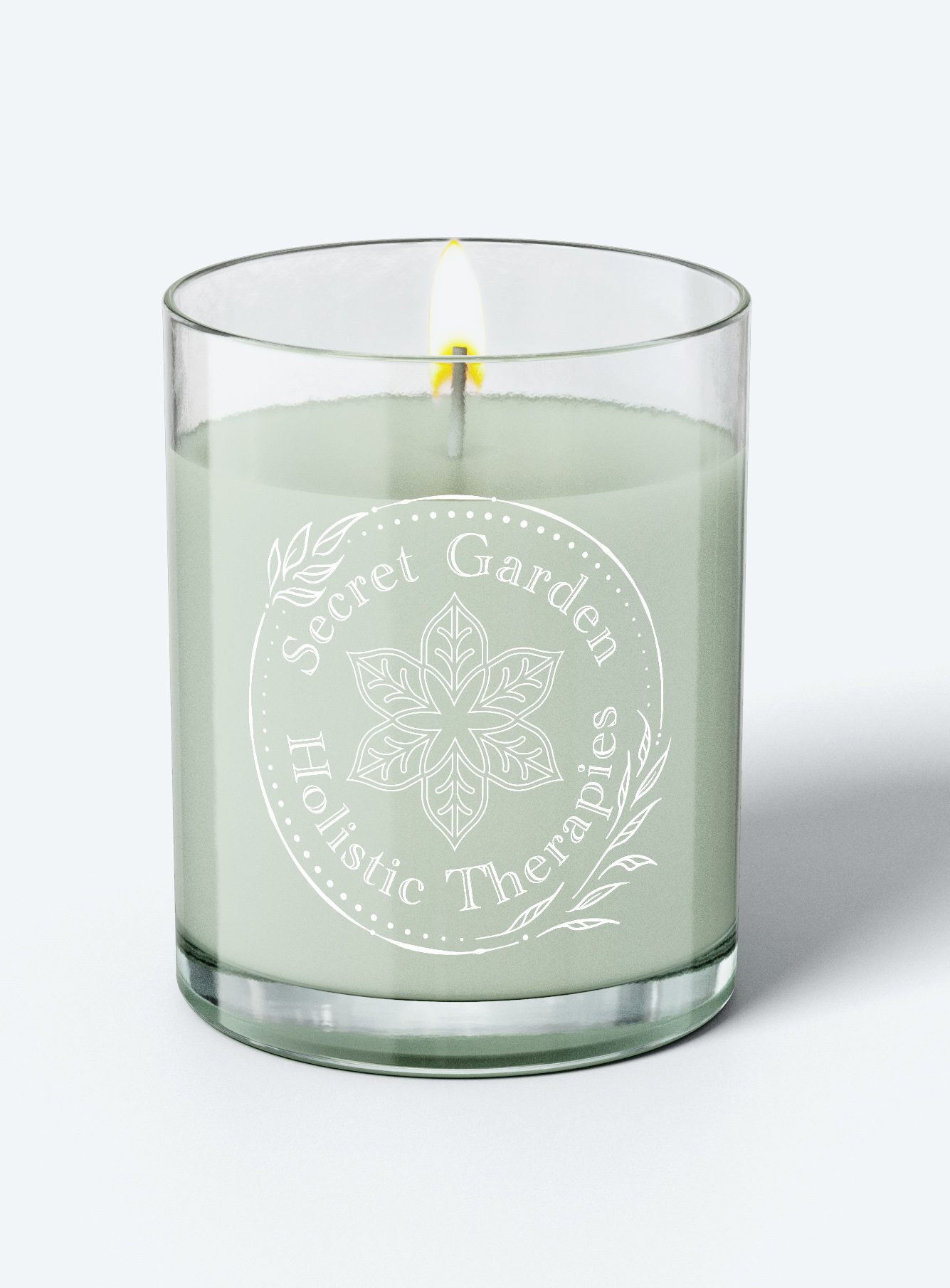 Above is an example of the logo concept designs & candle mock up for our client Secret Garden Holistic Therapies to add on as a unique gift an aromatherapy soy candle.
Did You Know Corrie D Marketing Also Offer Print Services Inc 24 Hour Delivery? Covering UK Nationwide. (T&C's Apply). 
The final version of their flyers (treatment pricelist) shown while still in their box – Delivered direct to their door with 24 hour turnaround on print for the flyers/pricelist.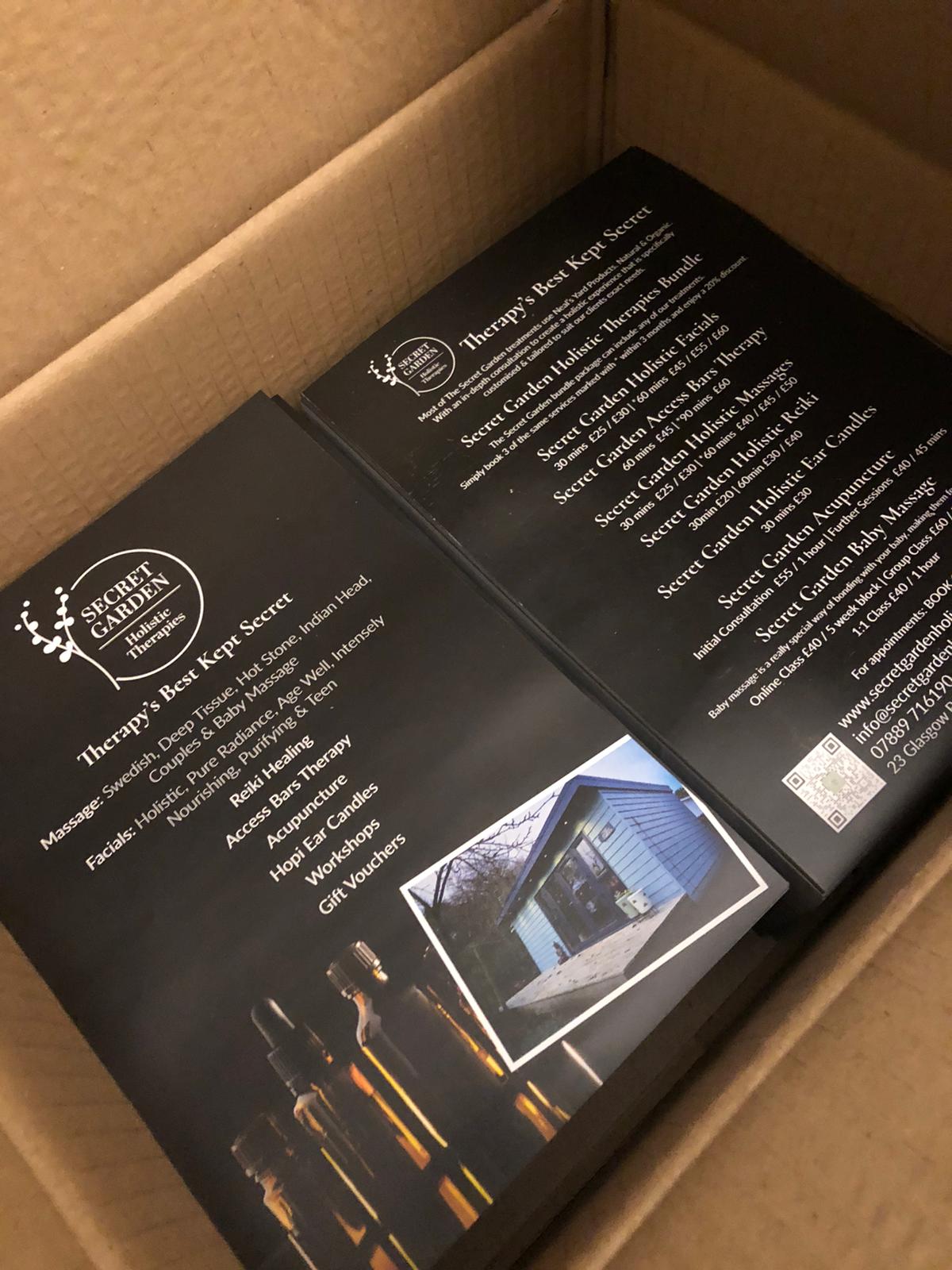 The Roofstore Logo Designs
Introducting ED… 
The Multi-Award Winning NHS Dumfries and Galloway "MEET ED" Campaign.
Why Choose Corrie D Marketing For Graphic Design
A team of graphic designers on hand means we can deliver graphic designers at various price points.
Design is subjective, so you can decide which designer best suits your tastes and budget.
Graphic design/creative services for everything and anything in between.
Team of highly skilled designers can create ABSOLUTELY ANYTHING you need.
Animated banner ads, Gifs to HTML Ads creatives, for your online ad campaigns.
In addition, to this, can also create and manage your online ad campaigns for you too.
We can ensure that all of  your ONLINE & OFFLINE digital marketing collateral, branding, graphic design, signage or van livery etc. So that it's all in keeping.
Using the same corporate colours, same fonts (or from same font families), same themes, design, style. Plus we can supply you with brand guidelines for you to easily follow.
This includes all of your social media networks ie Facebook page, Twitter, YouTube channel, Instagram. AND includes both online ads and press ad campaigns, flyers, business cards, brochures etc.
All using the same ad creatives – So that ALL are singing from the same hymn sheet.
Benefits Of Good Graphic Design
Never underestimate the value and return on investment from great graphic design and branding!
Good graphic design creates a sleek and professional image to present to your prospective customers.
Corrie D Marketing OFFER a graphic design service for all your social media networks, for Facebook, Twitter, Instagram, YouTube & LinkedIn. Use each social media network as your digital store front.
CLICK HERE to find out more about our social covers service.
Graphic Design For Animated Banner Ads For Our Online Display Ad Campaigns
Online Ads also known as banner ads. From static ads (single frame), or even better, we go the extra mile for our clients and we specialise in graphic design for online ad creatives ie animated banner ads (also known as gifs), these ads rotate in frames (produced in frames, so created in similar fashion to a video).
These are much more eye-catching than a static single frame ad. We also offer HTML ads (more expensive than animated gifs).
Example Of Graphic Design For A Multi-Award Winning Online Ad Campaign
NHS Dumfries And Galloway Meet ED Campaign
ED is the new name for the NHS "Emergency Department" replacing the old name of A&E (Accident & Emergency). Introducing "ED" who the NHS cartoon character.
Graphic design is available for various ad creatives. For a range of ad sizes from; Leaderboards, Wide Skyscrapers, Skyscrapers, Medium Rectangles, Large Rectangles, Full Page Mobile, Half Page Mobile Ads, Mobile Small Rectangles, Mobile Small Banners and many more.
Graphic Design – Landing Page Design & Website Development 
NHS Dumfries And Galloway Meet ED Campaign included graphic design for online, for animated banner ads creative, landing page design and development plus creating, managing, optimising, analysis and recommendations, plus end of campaign reports.
To view the landing page we designed and developed which was to educate, entertain and engage NHS users of the correct place to visit to help reduce A&E waiting times. Landing page design includes video, quiz with correct answers and flip boxes with correct place to visit depending on your ailment. To view: CLICK HERE.
Which resulted in Corrie D Marketing WINNING two awards both a European and International marketing awards for this campaign. Clients for Graphic Design services range from the NHS to Terex Trucks (Part of Volvo) and SME's throughout Scotland.
Covering all of Scotland, from Ayrshire, Glasgow Edinburgh to the Highlands and beyond to the whole of the UK.
Corrie D Marketing have their own team of graphic designers and developers who can create visually stunning. and engaging Landing Pages (if required) and Advertising Creatives for online advertising campaigns.
See below the link for Terex Trucks CLICK HERE
You can view the Terex Trucks Landing Page click here
Don't forget to ask about our Special Volume Discounts – Available for regular clients or for volume deals. To find out more please contact Corrie-Dee Whaite on Tel 01294 559480 or Mob 07411 170758 or eMail info@corriedmarketing.co.uk or To Contact Us CLICK HERE.