Social Media Marketing
Corrie D Marketing can create and manage social media networks for business owners. 
They design customised business pages branded and customised in keeping with your brand style, colours, fonts, logos etc on ANY social media network.
Including Facebook, Twitter, LinkedIn, Google+, Google My Business (ubiquitous for local marketing), Pinterest (good for eCommerce sites) or whichever channels you prefer…
Why Do Business Owners NEED a "customised & branded" business page on each social media network.
Think of your Facebook page as your ad on Facebook and your Twitter page is our branded ad on Twitter using corporate branding"… So that people can easily identify your brand. It helps with organic SEO by creating social signals to the web and creating external back links (when you post to these).
If you're too busy to manage these yourself Corrie D Marketing can manage these social media networks for you on your behalf, they can source content and understand the law when it comes to advertising and PR.
This can be done remotely and their social media clients come from far and wide and from all over Scotland.
They include companies ie Ideal Windows and Conservatories (Edinburgh and the Lothians largest indoor conservatory showroom). Who book our social covers service every month to change out their social media networks.
Social Covers Inc Facebook Cover, Twitter, YouTube, LinkedIn & Instagram (plus Facebook post).
Use EACH social media network as your digital storefront. So each network is using the same cover! Giving your company a slick and professional image. To find out more about this service CLICK HERE
See examples as shown below,
Fit For Christmas – Have Your NEW Windows Fitted For Christmas 2019 Social Covers – Image shown is Instagram and Facebook post example. Which resulted in the client being fully booked before end of October for fittings in December.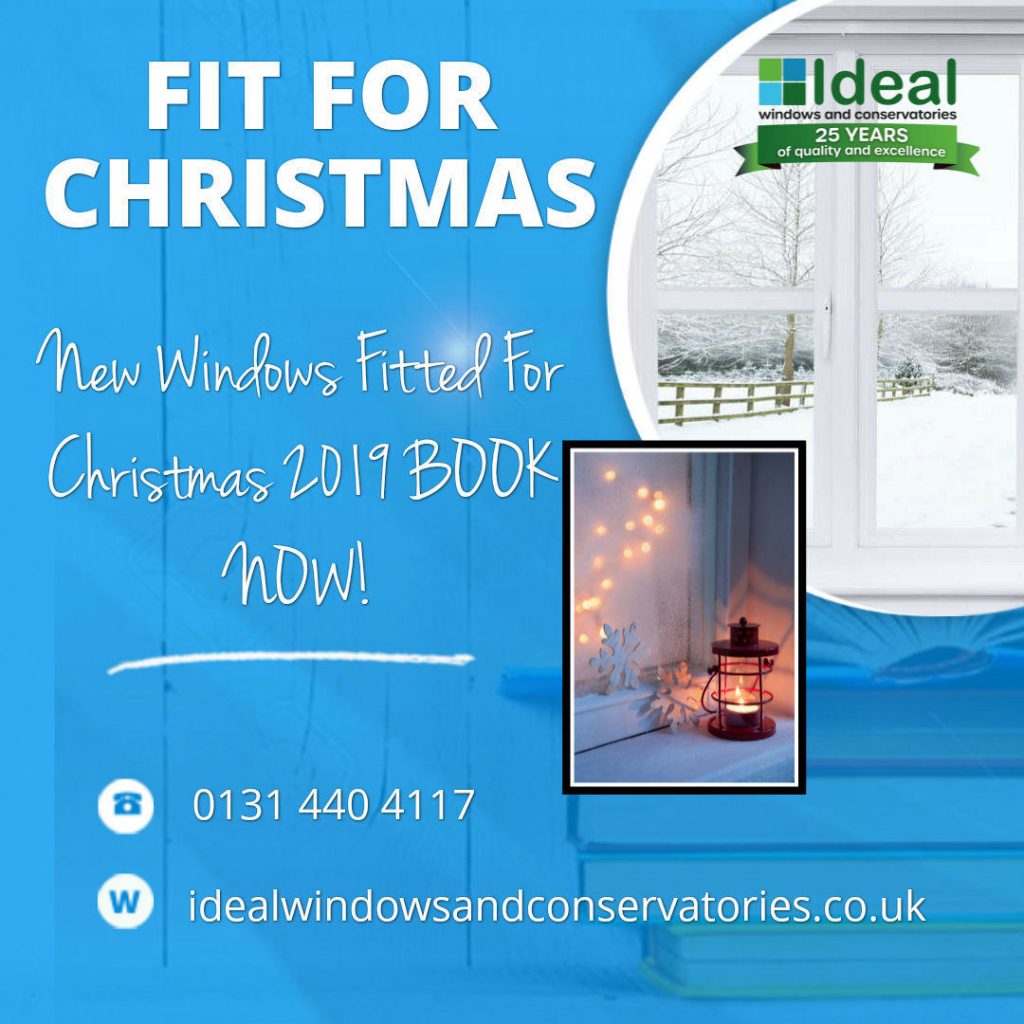 Ideal Windows And Conservatories SUMMER OFFER Ends Soon!
(Summer 2019 End Of Summer Offers campaign)
Lapwings Ltd. Highland Self-Build and Renovation specialists helping to transform your self-build dreams into a reality, from idea to completion.
Facebook Thumbnail (Logo)